For the past three years, my sixth-grade students have put on a walk-through financial literacy experience for their classmates.
Summary
Every sixth-grade student comes into the media center and is tasked with balancing a budget. Students are assigned a career and a family size at random and then walk through the rest of the media center stopping at stations where they buy a house, car, utilities, insurance, clothes, entertainment, food, phones, electronics… and try to have money left as they finish. After they finish totaling their expenses, they draw a chance card and see what surprise life has in store. Maybe their insurance will cover the problem, or maybe they didn't buy enough insurance. If a student has an even or positive balance, they get to stop at the prize table!
A Photo Essay
As they enter, students are given the tools they will need (clipboard, pencil, calculator, recording sheet) and are directed to pick up a career.
At the career station, students are given a sticky note that gives them a job (randomly selected from a list of career choices created from my first class of students to do this project). The sticky note shows them the Annual Income, which is very exciting. Then lists the taxes and the monthly take-home, these are much less exciting. The student is also given an envelope full of play money that equals the monthly take-home pay.
The student is directed to the family station, where they are randomly assigned a family size (we tried to mirror this to our actual county as much as possible, so we looked up how many single households there were and the average family size). Some possibilities were single, married with two children, single parent of three children, … Regardless of marital status, students completed the budget sheet as if they were the only income for the home. It was interesting to hear some students express sadness if they ended up single. We assured them this was only a simulation. Many students took the responsibility of providing for their family seriously.
The first purchase station was housing. This year, our real estate group had a variety of housing choices, but were high pressure on the expensive houses. I heard many students regret going with the recommended house that was much too expensive for their income.
Picking out a car was next. Every year, I need to have frequent talks with the students who build this station about providing a broad range of cars and not 10 dream cars that no one will have the budget for. 🙂 It's very hard to provide sensible car choices when there are so many cool car images to view! This year, we had one very concerned salesman who would talk students down from their dream choice to a car that would be just big enough for their family and fit their budget too.
At the insurance station, car insurance was mandatory, but home and health were optional. This group provided lots of options and bundles. This year, we had a lot more insurance purchased than in previous years, and many students were grateful for the protection when it came time to draw a chance card.
At utilities, students used the expression cu+50 to determine their utility cost. This group had three options for heat: gas, electricity, and wood. Students multiplied their housing cost by the percentage associated with the type of heat they wanted and then added in water to get their total cost.  Students who picked too much house for their income were hit again at this station. We had several students that had to turn back at this point and start over as they were already out of cash. Students running out of money after this item were asked to continue and total how far over budget they went.
Clothing was a required stop. This station had initially planned for four bundles, high-end and budget options for both men and women. However, they ended up with Expensive and Billionaire status, so they did some price slashing as the project got underway. The initial plan was to present one representative outfit and then multiply that by how many different outfits someone would buy each year and divide that by 12 to get a monthly clothing budget. Not shown are the amazing paper costumes they created to add to their display once we got into the media center.
Phones! This group of students had a station near the back of the experience, and on day two decided not to wait to start selling. They "paid" a fellow classmate to walk an advertising banner around the front of the media center, where students were waiting in line to buy a car. Her pitch, "You need a phone, save your money for a phone, phones are in the back corner, buy a phone." Hilarious. More fun was listening to the students (middle schoolers who are probably asking their parents for the latest phone at home) insist, once they got to the phone station and had little money left, they didn't need a phone and phones weren't a necessity, so why did they have to buy one!
The food station was a primary source of financial pain for students. Over and over, students expressed the high cost of food as the most surprising part of this experience. And since this station came after phones and clothing, many students didn't have enough left to buy as much or the type of food they would have preferred.
The entertainment station was the last payment station and was an optional one. The group staffing this station realized a lot of students weren't buying much, either because
they didn't have any money left or they were tired of buying, so the
station started making incentive stickers. They offered a "free sticker, with every purchase."I thought that was very entrepreneurial of them. They generously gave me this cat sticker to wear – which may have been an advertising move on their part.
The final stop for students with an even or positive balance was the prize table where they throw two fraction dice and then find the quotient. Their answer determined they type of prize they won.  They could win a water bottle with flavor packet as a prize or if they were lucky enough, they could pick any prize off the table (there was a wide variety of cool prizes). However, this year, the favorite prize was the water bottle with flavoring packet, so even those students who won a "bigger prize" chose the water. It's amazing sometimes how easy it is to please a middle-schooler.
Throughout the media center, we had quotes for students to read and ponder. This gave them something to do if they had any down time waiting for help at a station.
Student Quotes
Overheard as a student was totaling her expenses, "I need to apologize to my dad."
The following were written responses to the reflection questions on the bottom of their recording sheet. All errors were preserved.
Question 1: What surprised you? 
"What surprized me was the chance card. I never thought I would have to repair an appliance."
"How hard it is to no to go over budget."
"I was suprised the most by how much money food is. Food is very expensive."
Question 2: What did you learn? 
"To be smart with my money and not spend it on stupid things."
"I learned that in life sometimes you have to get less nicer things, to save money."
"That real life is hard."
"that I don't need a big house."
"I learned how to shop appropriately with the money I had. It's a lot more stressful than it seems."
Question 3: If you did this again, what would you do differently? 
"I would change nothing. I was very underbudget and prepared with insurance. I could even take my family on a vacation."
"Make sure that I had enough money to start with"
Question 4: How will this experience help you plan for your own future? 
"It helped me prepare myself for real world experience and think how hard my parents work for me."
"it will help me learn to save money for more important things."
A Note of Appreciation
For this project to work, I need help. A big thank-you to my students who buy into this project and built it, enhance it and enthusiastically present it to their peers. My fellow teachers who bring their classes to participate in the experience. Our lovely media specialist who lets me take over the media center for three solid days. My amazing team members who allow me to disrupt the schedules of our students for three days. And the parents, grandparents and invested community members who volunteer their time and share their wisdom to help students as they complete the experience.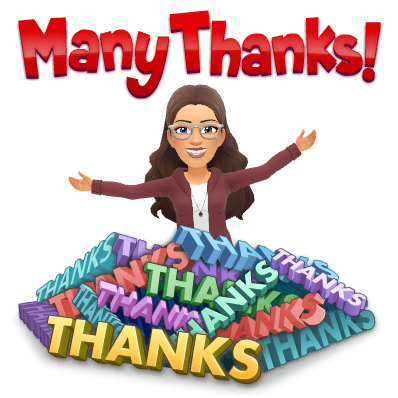 Inspiration and Financial Literacy Resources
My initial inspiration for this project came as I listened to a representative from the Chick-fil-A Foundation who came to speak (and provide lunch) about the opportunities for students at the newly created JABizTown. The experience for middle schoolers sounded awesome – with miniature versions of real business, a bank, a grocery store, a Chick-fil-A. The downside was it wasn't available for students in my county. So, there was this amazing idea, and my students wouldn't have access unless I did something. And I did something. With the help of DonorsChoose and PWC, I was able to fund the creation of our project. My students have cardboard and plastic cash registers rather than shiny storefronts and computer registers, but I believe the experience is just as meaningful. The resources provided by PWC are valuable as well; they have paper and video resources. There more than I can find room for in the year I have my students, my next goal is to expand the teaching of financial literacy to every grade in our system.
F.A.Q.
How do I set up the media center? 
The day before I have a group of students help me after school. Sometimes it's the students who help build it. This year, I took advantage of the fact the day before was a club meeting day for
the Make Stuff club I help sponsor, and those students helped me hang the main sign, hang butcher paper to cover the bookshelves, and put up the roof for one of the stations. Since I used my first and second periods for the project and my classes went first, we had the first two periods to finish setting up and these students set out the quote posters, set their stations up, and place the direction arrows on the floor that we found to be immensely helpful in the flow of traffic in the media center. Also helping in the movement of traffic is having each incoming class of students wait in the hallway outside the media center, letting them in a few at a time and then as they finish, having them go back to the hall to answer the reflection questions.
Our SRO stopped by to try her hand at budgeting a new career and family size.
How does the schedule work for the days in the media center? 
Honestly, this is the hardest part of the experience. It works without a hitch for the other teachers who come to the experience, their students come during math class, and the experience is designed for a class to finish in about 50 minutes. For my students, it's more complicated and it only possible due to my flexible team members. I make a big spreadsheet of who is where and when, but it's middle school, and it's the end of the term and things don't always go as planned. Fortunately, my administration believes we may be able to get a sub for my classes next year, and that will ease the burden on my team providing the experience for the other two-thirds of the grade level.
How do students work before hand to make the experience? 
Before hand, I have groups in two of my four periods assigned to a station, and they research and create the station for the experience. I like to use design thinking and a student-led design team to head this up. Having students self-select themselves for this team helps me learn a lot about my students and provides another opportunity for students to have a leadership role.
What standards are covered during the experience? 
Common Core and GA math standards: 6.RP.3, 6.NS.1, 6.NS.3, 6.EE.2.C, 6.EE.8  and the following math process standards:
MP1 Make sense of problems and persevere in solving them.
MP5 Use appropriate tools strategically.
MP7 Look for and make use of structure.
What learning takes place before the experience? 
I generally only teach financial literacy lessons to the students creating the project, as I want them to be the "experts" for their peers during the project. We learn about budgets and then each group becomes a further expert on in their field. For example, the insurance group will get a mini-lesson on insurance.
What learning takes place after the experience? 
The budget project is a shared experience that provides just enough "pain" for a student to seek a solution. I think this fits in with what Dan Meyer calls finding "a headache" that math can then provide the "aspirin" for. Financial literacy lessons taught after the experience have more meaning for students than those taught before, which is one reason I like completing this project in the first half of the year.
Can I have a copy of all your resources?
Yes, I have everything I created for this project available in my TpT store. The Financial Literacy Walk-Through Experience includes:
Budget record sheet (PDF and Editable versions)
Chance cards(PDF and Editable versions)
Career Pages (to print on sticky notes or print and cut apart)(PDF and Editable versions)
Family Pages (to print on sticky notes or print and cut apart)(PDF and Editable versions)
The quotes we used around the room.(PDF and Editable versions)
Money to print if you don't have access to other play money.(PDF and Editable versions)
Design Team Application(PDF and Editable versions)
Links to budget materials I used in my classroom and explanations of how I adapted them to my sixth-grade class.
Details on what works in creating a successful experience, all the info shared here and more. Including suggestions for groups (size, station ideas, research guidelines and strategies that been proven to work in the experience.) More details on how the chance table work and ties in some critical understanding for dividing fractions.
Expansion on how the project covers the given standards.
Advice on how to get most of your project supplies paid for, even in a district that has no extra money. This has worked for me the past three years.